Tiger Safety
Regular price
$119.99
Sale price
$95.99
Unit price
per
Sale
Sold out
Our safety shoes and work boots are designed specifically for professionals working in hazardous environments, providing optimal protection and comfort.
Featuring CSA-approved grade 1 composite toe caps, our composite toe boots 5977 are lightweight, capable of resisting heavy impact and pressure. TPU bumper toe and TPU heel counter provide additional abrasion resistance, making the shoes more durable.
Our?CSA approved boots 5977 features a high abrasion-resistant rubber outsole, CSA-approved L-Protection puncture-resistant midsole, and oil and acid-resistant outsole providing additional protection. The midsole also has electric shock resistant and insulating properties.
Our upper is crafted from?premium leather, providing excellent breathability and comfort. The lining is made of comfort fabric, effectively wicking away moisture. The removable insole design makes it easy to clean and replace.
Our safety shoes and work boots are rigorously tested and certified, meeting the demands of various work environments such as construction, manufacturing, logistics, and transportation. We are committed to providing high-quality products and services. If you have any questions, please feel free to contact us.
?
?
?
Shipping & Return

- We offer free shipping to most provinces in Canada and continental US.

- You can return your order at your most convient time in 30 days.
View full details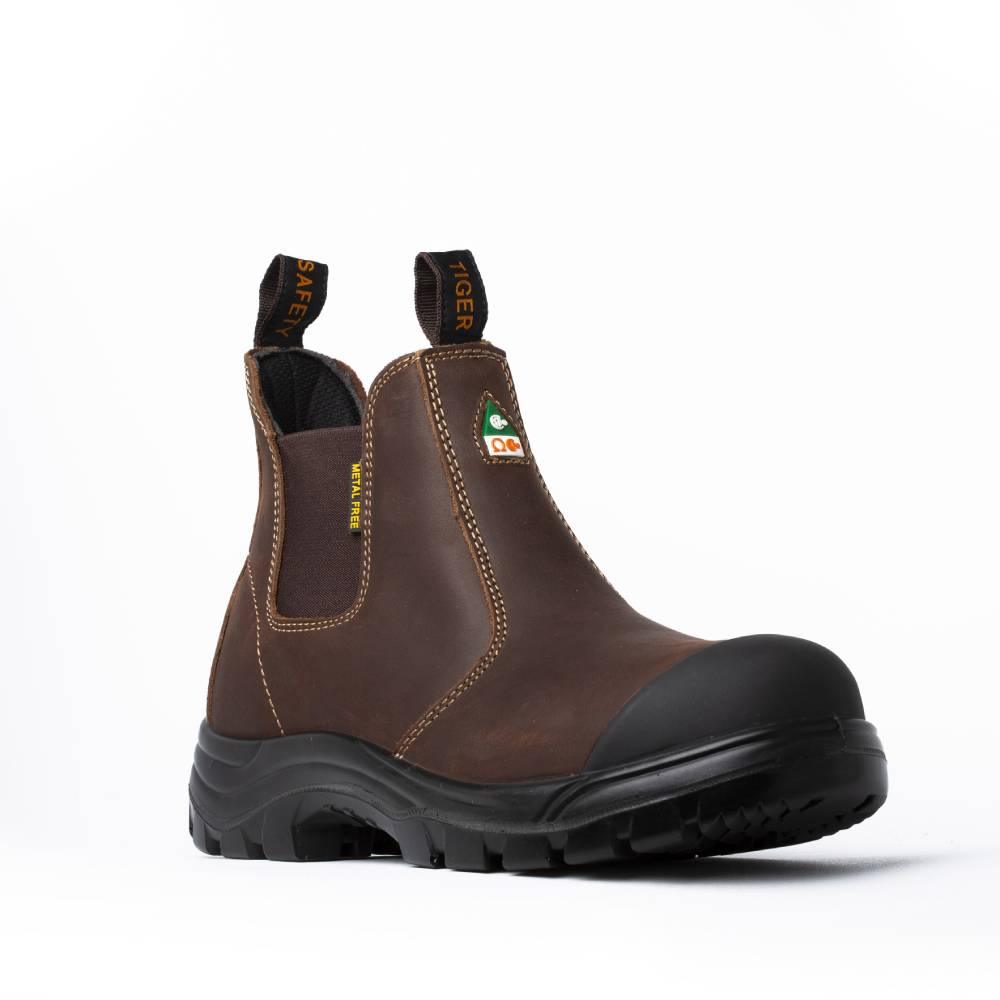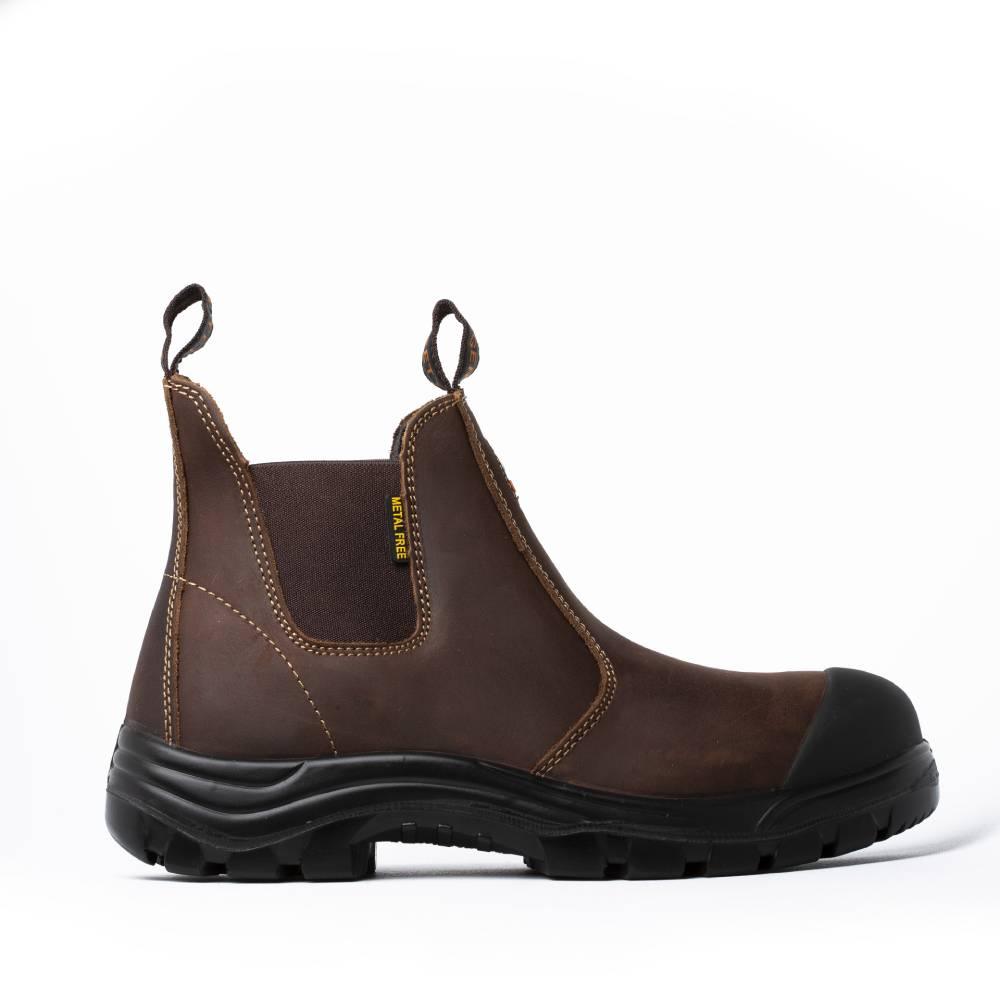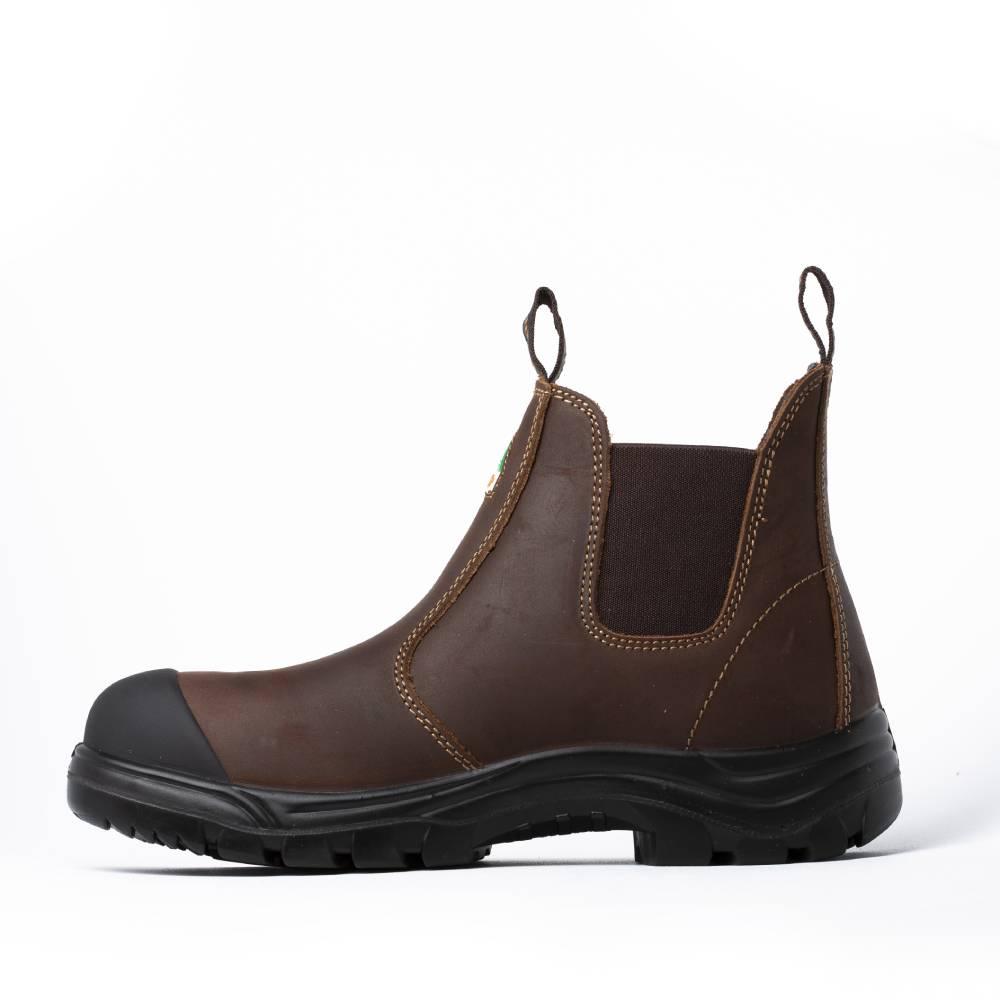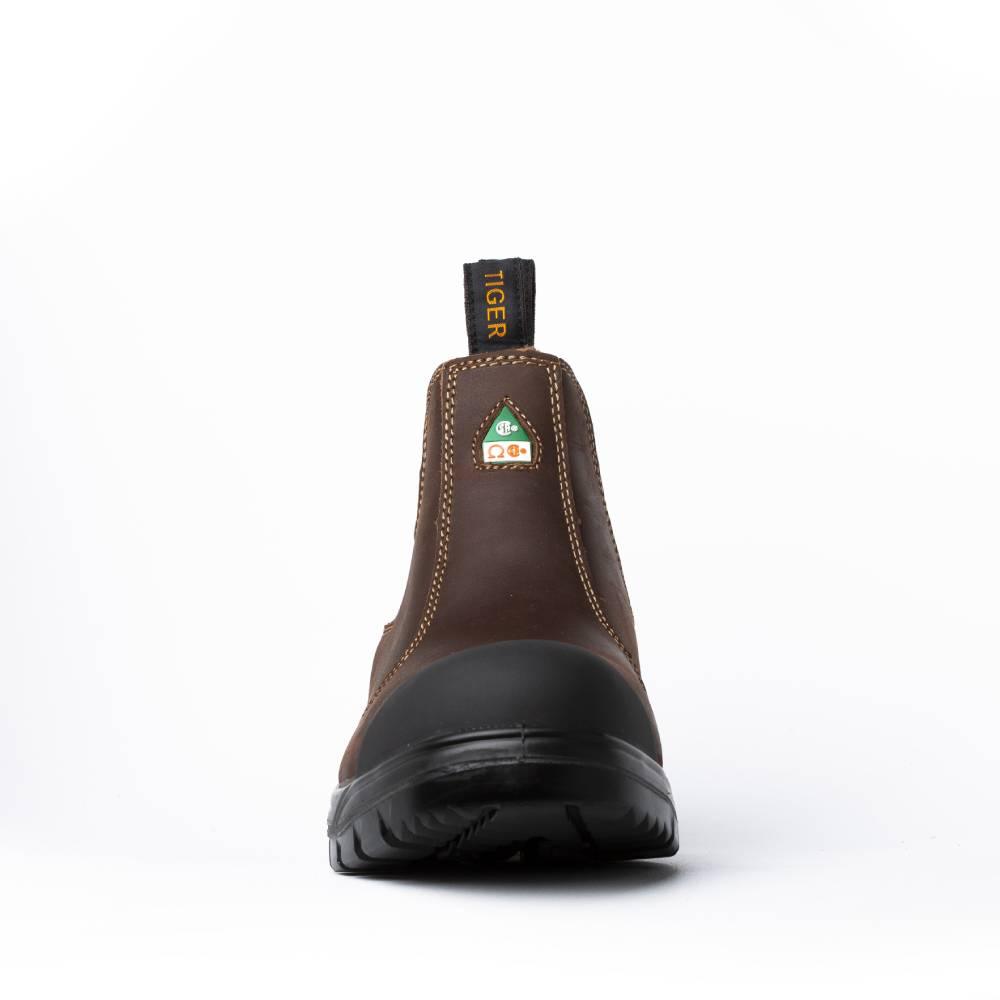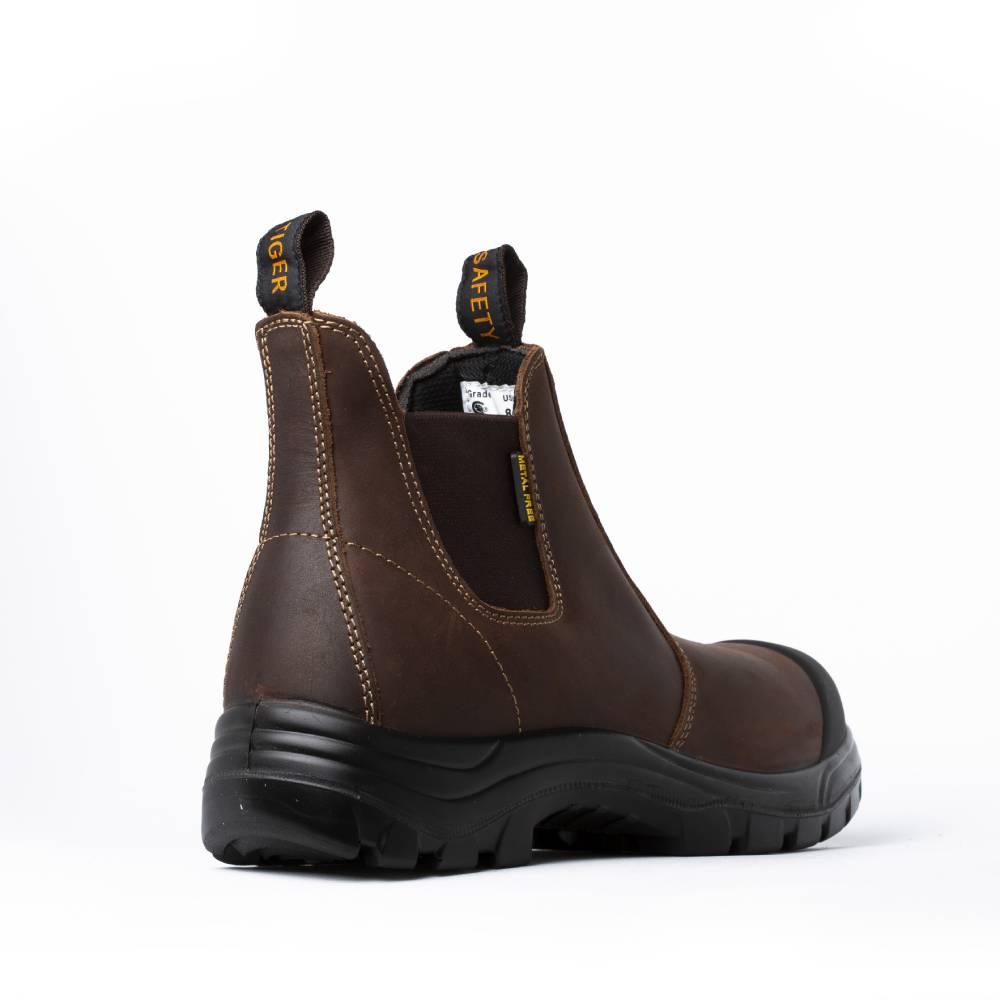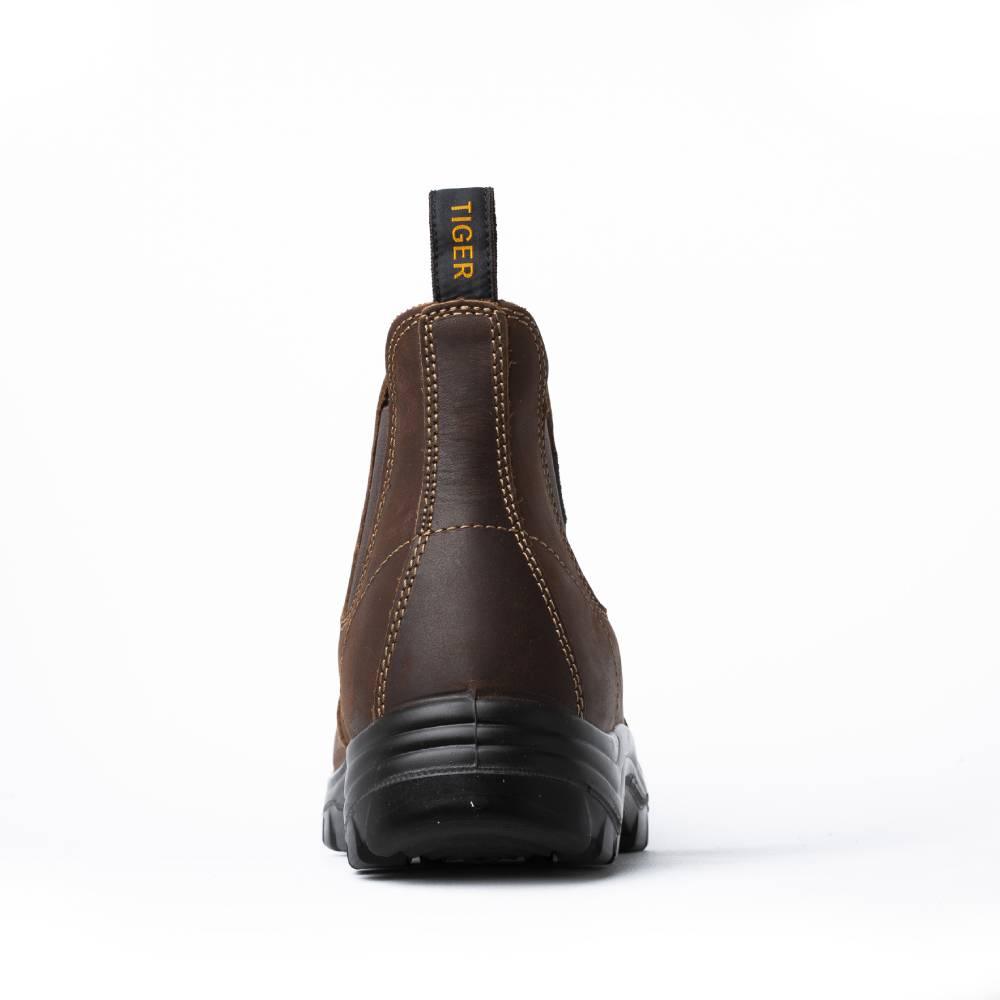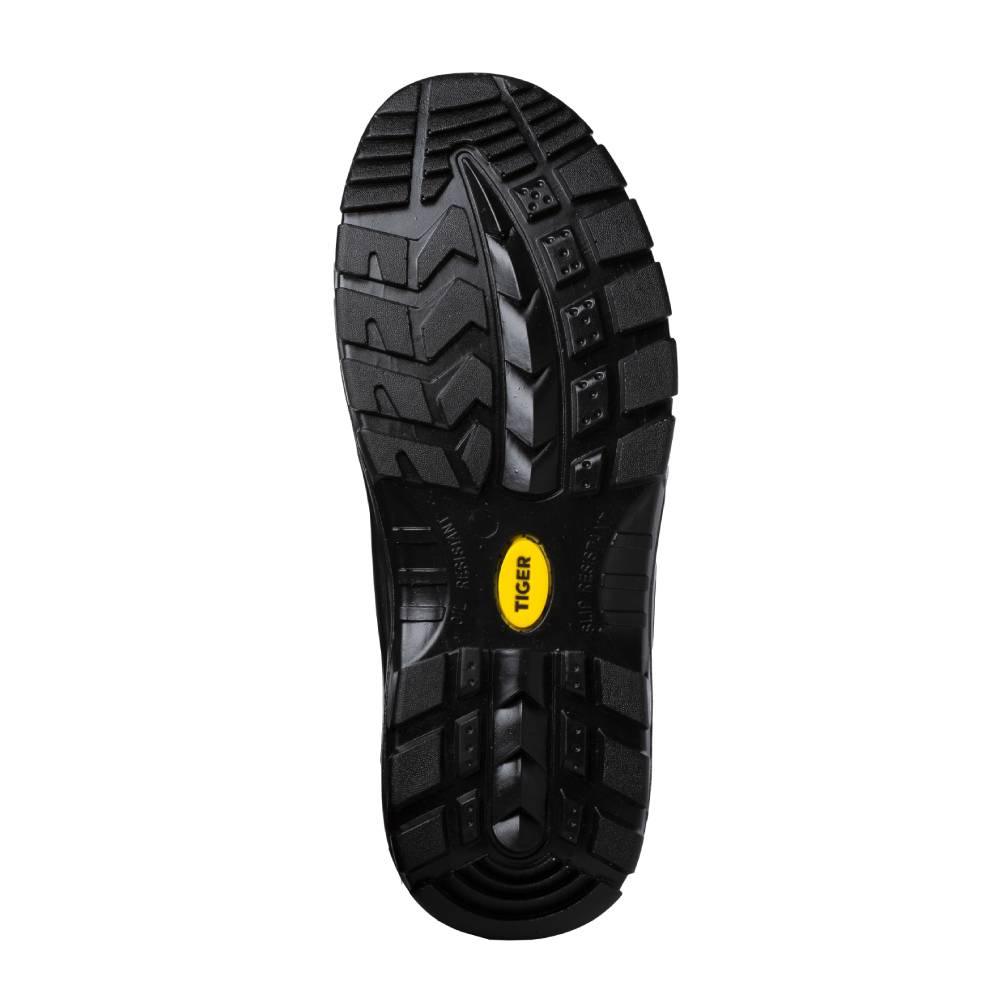 Work Boots FAQs
How much weight can steel toed boots hold?

The CSA green triangle patch on MooseLog steel toed boots indicates sole puncture protection with Grade 1 Protective toe to withstand impacts up to 125 joules. Our sole puncture protection can withstand a force of not less than 1200 Newtons (270 pounds).
Are steel toed boots good for your feet?

MooseLog work boots protect your feet from serious job injuries, and are essential to maintain workplace safety. They can be harmful for your feet if you choose the incorrect size and wear them for too long.
Can you hike in steel toe boots?

It is not recommend to use Mooselog work boots for hiking. They feel heavier and are less comfortable for long treks. Rather than the regular steel-toed boot, you may want to consider Mooselog hiking boots or a steel toe hiking boot.
What are steel toe boots meant for?

Mooselog steel toed boots protect your feet from serious workplace injuries and are essential for workplace safety. Our steel toed boots come with a CSA green triangle and CSA white rectangle certification, indicating their Grade 1 sole puncture protection and resistance to electric shock.
What's better steel or composite toe?

Steel toed boots are more protective than composite toe boots as they can withstand higher impact. They are less expensive than composite toe boots. However, steel toed boots are typically heavier and do not breathe as well as composite toe boots, making them less comfortable to wear for extended periods of time.
How to size work boots?

Work boots should be fitted to about a half size larger than normal footwear. Since they contain a hard cap in the boot, there is no stretch in the toe box area. Your toes should never touch the end of the steel toe boot.